Transmission Shop In San Antonio, Texas - Near Me - Got Transmission Problems? Get your transmission repaired by a certified specialist. The experts at Sergeant Clutch are equipped with state of the art diagnostic tools and equipment to handle any transmission problem at discount prices. We accept most Extended Warranties. Solving transmission problems doesn't have to be an expensive or complicated process. Sergeant Clutch is ready to handle all of your automatic transmission and manual transmission repair needs.
Sergeant Clutch Certified Engine & Transmission Shop are experts in our field and can solve your transmission problems. We have the right tools and the latest diagnostic equipment to make sure your transmission is diagnosed and repaired correctly. We specialize in providing expert quality transmission repairs, transmission rebuilds and transmission replacements in San Antonio, Texas.
The friendly mechanics at Sergeant Clutch Certified Engine & Transmission Shop are trained to quickly spot any problems with your transmission. We will diagnose your transmission problem with accuracy and give you a detailed description of any repairs needed to fix the problem. At Sergeant Clutch we perform at a higher standard and are committed to performing all repair services with integrity, respect, honesty and old fashion service. Call or stop by Sergeant Clutch at the first sign of transmission problems, we're here to help. When the transmission experts at Sergeant Clutch repair, rebuild or replace your transmission it will be fixed.
Call Sergeant Clutch 24 Hours 210-239-1600 Ask About 6 Months Interest Free!
Military Coupon * Senior Coupon * Student Coupon
$300.00 Transmission Discount Coupon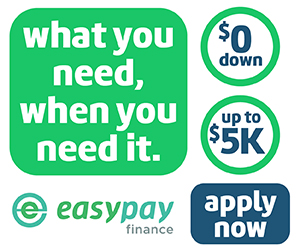 A transmission is responsible for transferring power from the engine to the drive wheels and helping the engine accommodate a range of speeds. An automatic transmission routes power from the engine to the drive wheels while shifting between gears automatically so you can concentrate on regulating power and speed. Automatic transmissions contain the following major components: a planetary gear unit, a hydraulic pump, and a torque converter. The primary difference between an automatic transmission and a manual transmission is the torque converter, which operates similarly to the clutch. The torque converter automatically adjusts to engine speed and supplies power to the wheels of the vehicle. Torque converters rely on transmission fluid to help lubricate internal gears and components, though transmission fluid also helps with the force and pressure needed for switching gears. Throughout an automatic transmission's life, various maintenance services can help prevent major repairs and unexpected breakdowns while extending the life of your transmission.
Whether you drive a manual, automatic, or semi-automatic vehicle, the transmission plays a crucial role in the performance and reliability of your vehicle. The transmission keeps engine output matched with speed and load conditions. Because engines operate at high rotational speeds, the transmission reduces engine output speed and transmits torque through the differential, driveshaft, and wheels. As engine speed varies, the transmission switches between the gears that influence the amount of torque applied to the wheels. Transmission fluid performs a variety of duties, depending on the type of transmission. Transmission fluid acts as a cooling agent and protects the transmission by lubricating the internal gears and preventing corrosion and rust. In a manual transmission, clutches and gear shifts provide pressure and force—like engagement and disengagement—while in an automatic transmission, transmission fluid provides these same operational functions of force and pressure.
A faulty transmission can negatively affect your vehicle's performance. Symptoms of an impending transmission service include grinding gears, difficulty shifting, slipping out of gear, bucking, and hesitation. Even if your transmission is in neutral, excessive noise is a sign of transmission problems. In a manual transmission, a dragging clutch, or a clutch failing to disengage from the flywheel, is another sign of transmission issues. When this occurs, the clutch continues to spin with your vehicle's engine, and a grinding noise will occur. A burning smell sifting through the air vents is a sign of burning transmission fluid and an overheating transmission. Things that can negatively impact the life of your transmission include extreme driving habits, and excessive loads or heavy towing habits. Because of the necessary pressure and force provided by transmission fluid in automatic transmissions, old, dirty, and unchanged transmission fluid can cause performance issues. Regular transmission maintenance as indicated by your vehicle's manufacturer can help prevent transmission problems, but if you experience any of the above warning signs of transmission trouble, contact us today 210-239-1600
Got a transmission leak? If you have noticed some transmission fluid on the ground under your vehicle you may have a problem. It's important to check the parking spot where you park either in the driveway or the garage for any signs of a transmission leak. Sergeant Clutch offers a Transmission Fluid Leak Check Evaluation it includes checking the following and recommendations for replacement or parts or repair:
Transmission trouble is a serious concern in overall car maintenance. Taking action after hearing irregular sounds from your transmission can help prevent major transmission repairs, although there are occasions when a transmission replacement is the only option. Grinding and crunching sounds will alert you to issues with internal gears. Even if your transmission is in neutral, abnormal noise is a sign that you should replace internal transmission components like bearings, gears, shafts, and dirty or stale transmission fluid. Regardless of whether your vehicle has an automatic or manual transmission, slipping out of gear is another sign of transmission trouble. The smell of burning fluid coming from your air vents will alert you to an overheating transmission. If a breakdown occurs, be sure to contact us 210-239-1600.
Automatic Transmission Fluid Services starting @ $89.00 and up

An automatic transmission service is designed to prevent unexpected failure and to keep your transmission functioning optimally. A few things that can lead to an automatic transmission service include towing heavy loads and insufficient levels of transmission fluid. Checking transmission fluid levels is important for keeping all internal gears and components clean and lubricated. Grinding noises and leaking will alert you to potential problems early. If you notice a burnt smell emanating from your vehicle's transmission, there may be a problem with your transmission's ability to retain fluid. A lack of routine maintenance can contribute to automatic transmission trouble. Replacing a transmission can be expensive, so staying on top of automatic transmission repairs and basic maintenance is important for maximizing the life of your transmission.
Sergeant Clutch Certified Transmission Shop services and repairs the following transmissions: