Sergeant Clutch Discount Transmission Repair Shop is the Transmission Expert in San Antonio, Texas. When you have transmission problem call us for a FREE Transmission Diagnostic Test. Did you know a transmission problem can cause your vehicle to shut down. Get your transmission checked and inspected at the first sign of transmission trouble! If transmission problems are caught early you can avoid expensive repairs. Minor repairs are far more affordable as they do not require a complete transmission rebuild or replacement. The cost to fix transmission problems varies depending on the year, make, model and transmission of the car or truck.
Sergeant Clutch Discount Transmission Repair Shop offers affordable prices, great workmanship, value, great warranty, towing, and payment plans. We offer a Free Transmission Performance Check that will pinpoint the problem. If your car or truck is not driveable and needs to be towed. Sergeant Clutch offers Free Towing w/ Transmission Rebuild.
Call Sergeant Clutch Discount Transmission Repair Shop 210-239-1600
** APPLY FOR PAYMENT PLAN * CLICK HERE **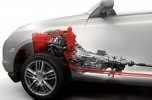 Trust Sergeant Clutch when you have:
Call 210-239-1600
Sergeant Clutch is a high volume transmission repair shop located in San Antonio, Texas that can get the job done right at the right price. Whether your car or truck has an automatic transmission problem or manual transmission problem we offer a Free Transmission Diagnosis. Sergeant Clutch has Quick and Easy Solutions to Transmission Problems. Our certified mechanics are specially trained to quickly spot transmission problems and repair them at the best price.
Free Transmission Repair Estimates