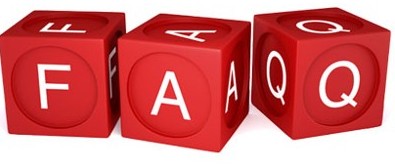 Here's a list of the different types of automatic transmission fluids and the basic differences between them:
1. Type F Automatic Transmission Fluid: Almost no automatic transmission uses Type F anymore. Type F was designed for Ford transmissions that used bronze clutches. The last automatic transmission made with bronze clutches was the Cruiseomatic, last used in the early '70s. Unless you're talking about a classic car or an antique, you can be pretty sure your automatic transmission doesn't use Type F.
2. Dexron III / Mercon Automatic Transmission Fluid: This is one of the most common automatic transmission fluids on the market. Most GM transmissions and Ford transmissions, as well as many import transmissions, use this type of ATF. If your vehicles owners manual recommends any form of Dexron or Mercon other than Mercon V this is the transmission fluid you want to use.
3. HFM-Style Automatic Transmission Fluids: HFM stands for Highly Friction Modified; it's an automatic transmission fluid that provides different friction characteristics than Dexron III / Mercon. This transmission fluid appears under a number of different names, including Chrysler's ATF+ also called 7670. Many other manufacturers use HFM ATF these include: Honda Transmissions, Acura Transmissions, Jeep Transmissions, Eagle Transmissions. Hyundai Transmissions, Toyota Transmissions, Lexus Transmissions, Saturn Transmissions and Sterling Transmissions.
Are HFM fluids interchangeable? They should be. But to be safe, always use the specific transmission fluid the vehicles manufacturer calls for.
4. Automatic Synthetic Transmission Fluids: A number of automobile manufacturers have begun to discontinue the use of organically based transmission fluids in favor of synthetic transmission fluids. Preliminary tests have shown that most synthetics have similar friction modification characteristics to Dexron III/Mercon transmission fluid, but with improved resistance to heat, cold, oxidation, sheer and synthetic fluid last longer.
Automatic synthetic transmission fluid is one reason why many automobile manufacturers begin to eliminate the automatic transmission dipstick. Manufacturers feel synthetic transmission fluid will last longer, so there's no reason to let people interfere with the automatic transmission and its operation.
Caution Ford labels their automatic synthetic transmission fluid as Mercon V, which can be a bit confusing. If the vehicles owner manual says Mercon V, it's calling for the synthetic transmission fluid. If the name is Mercon without the V, that's the regular Dexron III / Mercon transmission fluid.
Still not sure which fluid you need? Stop by Sergeant Clutch and our transmission mechanic will be happy to check your vehicles transmission fluid. Call today to schedule an appointment 210-239-1600.