What Is A Sergeant Clutch Free Transmission Performance Check?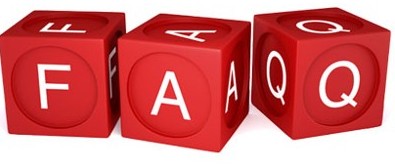 Fact today's automobiles and automatic transmissions are primarily all computer controlled sophisticated pieces of high tech technology on wheels. The automobiles and automatic transmissions of today require high tech onboard computers to operate properly. This high tech computer technology plays a significant part in the proper diagnosis of today's automobiles and automatic transmissions. The automobiles general performance and automatic transmission performance is computer controlled.
When your automobiles onboard computer system recognizes a problem in one or more of the many different systems it monitors and controls, such as the engine or transmission it will illuminate the "Check Engine Light" / "Service Engine Soon Light" / "Transmission Light". This "Check Engine Light" / "Service Engine Soon Light" / "Transmission Light" indicates something is not right with the automobile. Many times the problem is noticed by the driver and some problems are not made obvious. In order to understand what the automobiles computer is trying to communicate a professional computer diagnostic test is needed to determine what part or parts are malfunctioning. If your "Check Engine Light", "Service Engine Soon" ."Transmission Light" are on or you think your having transmission problems, bring your automobile to Sergeant Clutch Discount Transmission Repair Shop in San Antonio, Texas for a comprehensive FREE Transmission Performance Check.
Sergeant Clutch Discount Transmission Repair Shop in San Antonio offers a comprehensive FREE Transmission Performance Check which is a series of test. This Computer Diagnostic Service utilizes state-of-the art diagnostic equipment, which is connected to your automobile to view computer trouble codes. Sergeant Clutch trained transmission mechanic utilizes the same procedures the dealerships perform by retrieving information directly from the automobile's data stream to accurately pinpoint automobile system failure(s) or service(s) needed. The Computer Diagnostic Service provides you with an accurate assessment of your automobile's condition including the transmission. After the automobile computer data is retrieved our mechanic can provide an accurate recommendation to get you back on the road quickly and efficiently. This comprehensive transmission performance check provides a complete diagnosis of your automobile's transmission performance and general operation.
With our step by step transmission diagnostic service, our transmission mechanic will find what transmission problem(s) you have. The Transmission Performance Check consists of a compressive transmission fluid check, road test, transmission pan examination, under car inspection and computer diagnostic scan. The automatic transmission fluid check is generally the first indicator of possible transmission problems. Under close observation the transmission fluid and smell can indicate transmission wear and damage. If there is an unpleasant odor or discoloration in combination with other symptoms the transmission may require further diagnostics and a possible internal transmission inspection. An automatic transmission in good operating condition will have a red fluid color, no contaminates and no burnt smell.
The road test is made up of a stationary test and a driving test. During these two tests, the automatic transmission is checked for initial engagements, slipping, vibrations, noises, harsh shifting, soft shifting, erratic shifting, late shifting, early shift patterns, passing gear, torque converter clutch engagement. Our transmission mechanic will perform an under the automobile inspection to help determine what type of adjustment(s), repair(s) or replacement(s) may be needed. During the under the automobile inspection our mechanic will check the following: Neutral Switch, Throttle Linkage, Manual Linkage, Cooler Lines, Modulator, Modulator Vacuum, Electronic Components, Harness connections, Wire condition, Transmission pan gasket, front seal, rear seal, axle seals, rear main seal, Transmission Mounts, U-Joints and Cv Axles.
The automatic transmission oil pan examination can be a great indicator of potential transmission problems. By removing the transmission oil pan it allows our mechanic to take a partial look inside the transmission. All automatic transmission oil pans will have some metal particles in the transmission fluid or on the oil pan magnet. However, an excessive amount of metal indicates internal transmission wear and damage.
When the results of your transmission performance check show that there is an internal problem with your automatic transmission, we recommend further investigation with an internal inspection of your transmission. This internal transmission inspection consists of the removal of your automatic transmission and disassembly of the unit in order to view all internal transmission parts. During this transmission inspection, all parts will be examined for wear and damage. When the internal transmission inspection is completed, our Service Manager will provide you with a full report of those transmission items that are in need of either repair, replacement, or upgrade along with an estimate for those transmission repair services.
Simply put….. when you Got Transmission Problems and you want the job done right call the transmission specialist at Sergeant Clutch Discount Transmission Repair Shop in San Antonio. Sergeant Clutch will have you back on the road in no time

Sergeant Clutch Discount Automatic Transmission Repair Shop

6557 Walzem Road

(Corner of New World / Yellow & Black Shop)

San Antonio, Texas 78239

Call 24 Hours 210-239-1600
Texas, TX, San Antonio, Sanantonio, Transmission, Automatic, Transmissions, Repair, Shop, Transmission San Antonio, Transmission 78239, Transmissions 78239, San Antonio Transmission, transmission repair, automatic transmission repairs, transmission repair san antonio, transmission repair san antonio tx, transmission repair san antonio texas, Transmission repair cost, Transmission estimate, Transmission repair estimate, Cost, estimate, transmission fluid, fluid, atf, mechanic, Sgt Clutch, Sergeant Clutch, Discount, transmission repair 78239, transmission repair in san antonio, transmission repair in san antonio texas, transmission repair shop, transmission repair shop 78239, transmission repair shops, transmission repair shop san antonio, transmission repair shop san antonio tx, transmission repair shop san antonio texas, transmission questions, faq transmissions, Transmission cost, transmission repair shop in san antonio, transmission repair shop in san antonio tx, transmission repair shop in san antonio texas, transmission repair shops san antonio, San antonio transmission, San antonio transmission repair, San antonio transmission shop, San antonio transmission repair shop, transmission mechanic, transmission problems, automatic transmission problems,